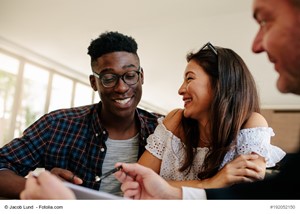 If you plan to buy a house in the near future, you should try to map out the property buying journey. By doing so, you can identify any potential homebuying hurdles and resolve such issues.
To better understand what to expect when you pursue your dream home, let's take a look at three key questions that every homebuyer needs to consider.
1. Where do I want to live?
There is no shortage of high-quality houses available in cities and towns nationwide. As such, it sometimes can be tough to determine exactly where you want to live due to the sheer volume of available homes.
As a homebuyer, it helps to consider your future plans before you kick off a house search. For example, if you intend to enroll in continuing education courses at a university in a particular city, you may want to focus on homes near the city itself. Or, if you prefer to raise your family in a small town, you should plan your house search accordingly.
Don't forget to craft a list of homebuying criteria too. This list will help you further narrow your home search and focus on properties that have features that match your needs.
2. What can I afford to spend on a house?
Buying a home may prove to be virtually impossible if you fail to obtain a mortgage. Lucky for you, many banks and credit unions offer mortgages to homebuyers and can teach you everything you need to know about home financing.
Meet with a variety of banks and credit unions. That way, you can analyze a broad range of mortgage options and select a mortgage that corresponds to your finances.
In addition, it may be beneficial to get pre-approved for a mortgage. Once you are pre-approved for a mortgage, you can enter the real estate market with a budget in hand.
3. How can I achieve my desired goals?
The homebuying journey can be tough to navigate, regardless of whether you're a first-time or experienced property buyer. But if you collaborate with a real estate agent, you can achieve your desired results in no time at all.
A real estate agent understands what it takes to discover the right house, at the right price, regardless of the housing market's conditions. He or she will allocate time and resources to learn about your homebuying goals and ensure you can purchase a great residence at a budget-friendly price.
Also, a real estate agent will help you streamline your house search. This housing market professional will set up home showings and keep you up to date about open house events. And when you find your ideal home, a real estate agent will make it easy to submit a competitive offer to purchase this residence.
Take the guesswork out of the homebuying journey – work with a real estate agent, and you can receive comprehensive guidance as you pursue your dream home.